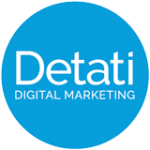 Your Small Business Website Should Work as Hard as You Do
Create a marketing tool that generates more leads so you can drive more sales.

There are lots of designers, freelancers and online job shops that offer inexpensive and ineffective websites – this is NOT what we do.
We are a team of small business experts that helps to create a site that works to reach your business and marketing goals. After all, your site should do more that just take up space on the internet.
Our small business website package includes:
Current site audit to identify improvements opportunities

A new WordPress responsive, mobile friendly site (up to 12 pages)

On-page search optimization (page titles &  meta descriptions for SEO)

Clean design for a better user experience

Clear calls to action

Recommendation for better content and messaging

Google Analytics setup for metrics
I Want a Website That Helps Build My Business
Please contact me to schedule a short site review call.
Small Business WordPress Website  $3,295 

NOW $2,795
This pricing is for the basic small business package. Additional requirements may increase cost.


"Detati has done an amazing job redoing my website for my business so all my marketing communications are better integrated and coherent which simplifies the management of my outreach strategy."
– Helen Cahen, Strategic Insights
Create a More Effective, Engaging Website
Create Your Plan
It is the old 80/20 rule here….80% planning for 20% implementation. Being really clear on your site's goals and who your target prospect is, will help build a marketing tool that supports your business.
Build Your Site
Once the path is clear, we can build a site that helps get you to your destination. Adding on-page optimization will help get your site found and engaging visuals and clear navigation will help your users find what they need.
Launch / Post Plan
Getting the site launched is a great milestone, but not the end. Even after launch you need to stay active in reviewing metrics and updating with fresh content so your site does not get stale or outdated.