It's our 3-Step Marketing Process for Small Business Success and Scalability
Build
> Improve 
> 
Grow
Want to improve your website's ability to get you more leads?
Get a FREE website audit and see where the gaps are.
SMALL BUSINESS PROJECT HIGHLIGHT
Strategic Insights
This project was a complete revamp of the website to better reflect the branding and essence of the company. It included moving to a responsive template, adding imagery, updating the messaging and creating stronger calls to action.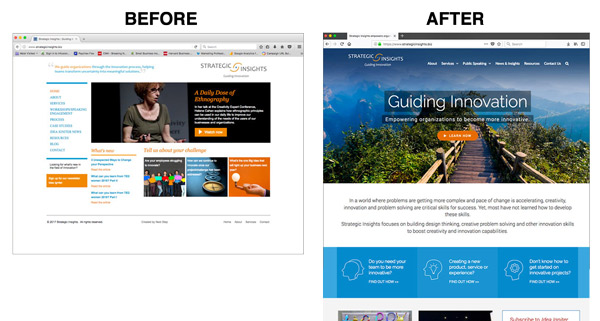 SMALL BUSINESS PROJECT HIGHLIGHT

The Insight Advantage
Enjoy a project highlight for a complete rebrand and website development project we did for a local small business.

"Detati did a fantastic job of upgrading my whole company image, making me and my services look more relevant and current than my previous branding ever could!"
Some of the great clients we work with:

From the Blog
I generally avoid writing about SEO since there are so many articles, ebooks, blogs, etc. already out there, but I am more frequently hearing from my small business clients that that they want to "rank #1 for this or that keyword" without really understanding how the new world of SEO works. Yes, keywords were important years ago for ranking—and they still are but in a different way. With algorithms constantly changing, and Google's shift in considering hundreds of factors (yes over 200), [...]