Small Business Marketing – Basic Services
We work with small businesses to ensure that they are getting their marketing started on the right path. Running a small business is challenging enough and starting with a strong marketing foundation (brand & website) means you won't have to spend time and & money twice when you are ready to grow. Many times small businesses jump right to "marketing" without basic branding, messaging or a professional website. Often they can spend thousands of dollars to generate leads and traffic, but have not done the necessary work to let potential customers feel that they have found the right business to work with or buy from.
Visual Branding & Brand Messaging

Many start ups, and small- and mid-sized businesses get going because of a great idea or technology, not because of branding and marketing. And that's OK. But when they are ready to launch, find investors or scale, their visual brand and brand messaging has to be clear and consistent in all of their marketing and communications.  People that are confused, don't buy. And we all have too many competitors to pass up the opportunity to connect with new customers or clients. It is not just creating a logo — it is  also what your prospects hear and feel about you.
Branding consists of two parts.
Visual Identity
Messaging
Responsive, Mobile-Friendly Websites

Most of the work we do with small businesses is in helping them with online visibility. The best asset they have for this is a website and we consider it it one of the foundations for marketing today. While many small businesses have a website, they generally have not been
showing it the love
it needs to really work for their business — and a majority have not even updated it within the last 2 years! We build websites to be marketing tools, not just a marketing expense. No longer can a website just be a presence on the internet if you want to stay in business or grow your business.
Our web services include:
WordPress, responsive site designed for your brand
Assistance with content and calls-to-action
Analytics setup
Integration of social channels
Hosting and maintenance
Content Development & Video

Content is a large component of marketing and social channels for all businesses. It builds credibility and trust with your audience. Detati helps small businesses with content that stays on point and within their brand — everything from web content to social media content to advertising and collateral.
Today you have to have videos to stay relevant (and in search results). Many small business do not think they can afford to create videos, but with some planning up front, video production has become something within reach for all businesses.
Small Business Marketing Automation

We specialize in empowering small service businesses to thrive not only by starting with a strong foundation (brand and website) but by helping them integrate sales and marketing automation tools. With better tools and processes in place, small businesses can scale and build revenue streams quicker by segmenting and targeting leads who are more likely to purchase.
We provide full support from start to ongoing maintenance. Whether you are new and just getting started with marketing automation, or already have an account, we can help get up and running as well as create campaigns to nurture your leads.
We support the best small business tool, Keap.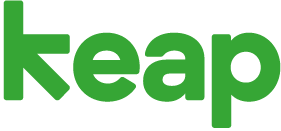 Keap is one of the most popular small business marketing tools available. Build specifically for small service businesses, it features CRM and contact management, marketing automation for email and campaign marketing, sales pipeline and opportunity stages for your sales staff and ecommerce for creating and sending orders and invoices.
Automation Support
Planning, Strategy & Campaigns
Content development
eCommerce setup
Lead generation
Social Media support