SMALL BUSINESS HIGHLIGHT
Strategic Insights
SCOPE: WEBSITE REDESIGN | CONTENT REVIEW | ONGOING MARKETING SUPPORT

Strategic Insights is an established training and coaching firm that guides organizations though creativity to gain skills for embracing innovation and change. Following the website update we continue to support the marketing efforts through content development and email marketing.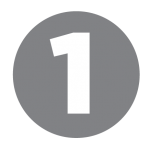 ASSESS AND PLAN
We started by reviewing the content and branding on the existing site to determine what needed to be updated, what was old and should be removed and areas where we could add new content to refresh the site to add more SEO and viewer value. The existing site was not mobile responsive and had gated content that was not working to build the email list.
Then we built out a sitemap to make sure all the content had a logical place and to identify keywords options for SEO.
OLD SITE
The existing site was static, used only a portion of the screen and did not have a clear message or path for the viewers to take. Most of the pages looked the sames and it was hard to know where you were on the site.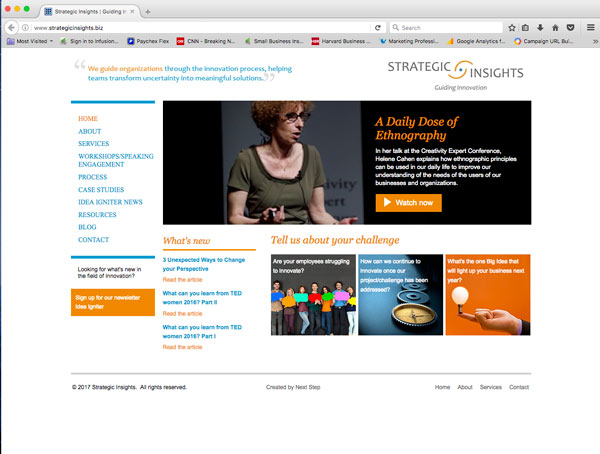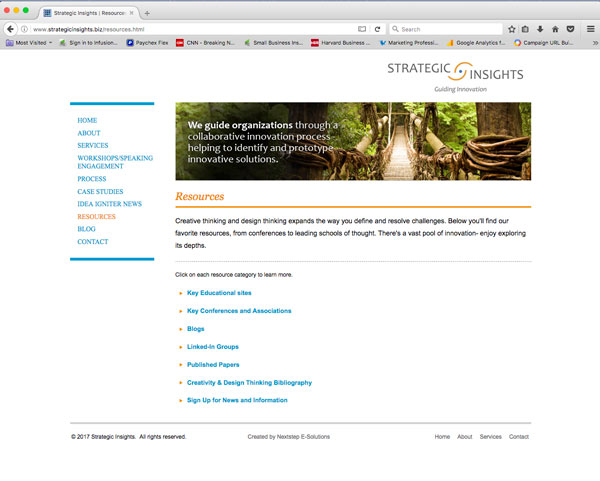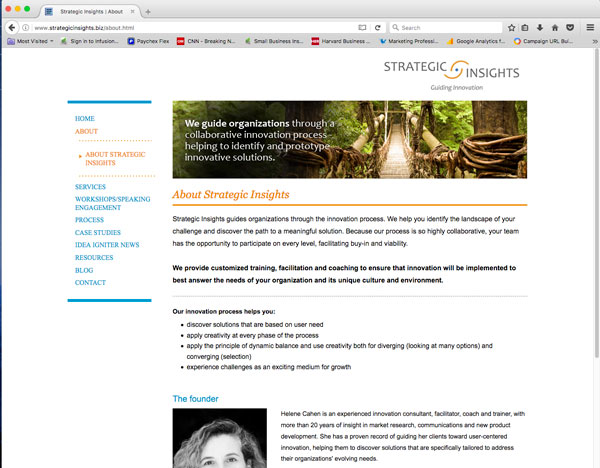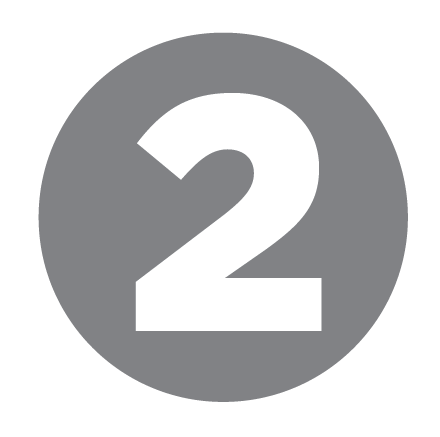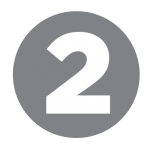 BUILDING THE SITE
Since there was no need to rebrand, we used the existing logo and messaging in the new site, but add more visuals that aligned with the the overall "Guiding Innovation" message. Once the site content was reviewed and updated, the final site build out took 3-4 weeks with review cycles. Below are the before and afters, and you can also visit the live site.
Creating a mobile friendly site, adding a security certificate and optimizing the content and calls to action has made a big difference in the number of viewers and the ability to be found online.