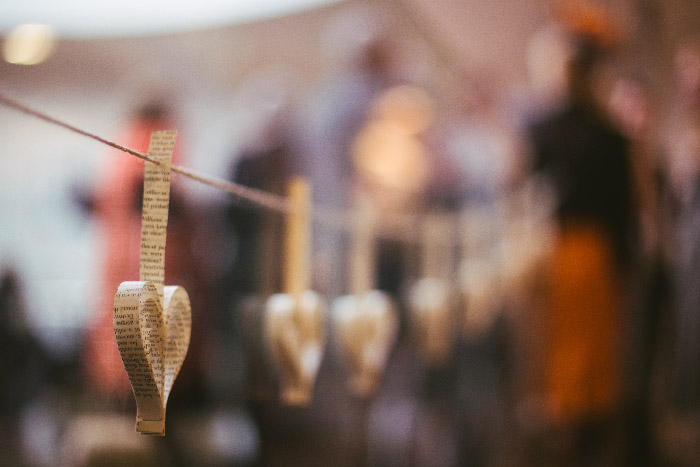 You know you need to keep in touch with your contacts year round and may be wondering if an newsletter marketing is worth the time and effort or if people even read them anymore.
The answer is YES!…but…they need to provide value.
An e-newsletter can be a great tool for building trust and expertise with your current and prospective clients — then leads will naturally follow. "Sales" or promotional newsletters just get deleted or unsubscribed from, so make your newsletters educational, funny, interesting, helpful and not salesy. You get the picture.
But isn't emailing dead?
Studies show that email is still a good way to reach people. Constant Contact regularly updates and publishes average industry rates for email using their service. You can see that most of the rates for accountants are on par or better than other industries and the open rates on desktop is still one of the highest, even though reading email on mobile is becoming common.
Here are some tips for creating better, more valuable newsletters for your small business:
Building Your eNewsletter List
Ideally, you want the recipients of your newsletter to be interested in opening them, but annoying them by sending emails they did not request, sending too frequently, or including too many sales pitches is not good business practice and can hurt your reputation.
Get People to Sign Up
So, before you even starting a newsletter, ensure that you only send to contacts who have proactively requested the newsletter. Not only is this a best practice, but it is a legal requirement. There are a number of ways to get this opt-in.  The most common is a sign up form on your website or through social media. You probably are OK sending a one time email to your list asking people to subscribe, but if they do not, they should not be emailed again.
In order to be compliant, you must also provide the terms of what they are signing up for, expected frequency of the emails and a privacy policy for managing their information.
To encourage sign ups, clearly state the value to them and what they might miss out on if they don't subscribe. An incentive or free piece of content might also help.
Always have an Unsubscribe Option
All group emails sent, including newsletters, need to provide a method for someone to unsubscribe or remove themselves from receiving email — even if they have previously signed up. If you are using email marketing tools to send out newsletters, they should include an option already built into their templates and manage opt-outs for you. If you are not using an email system, you have to manage these manually and ensure that unsubscribes do not get emailed again.
BONUS TIP: Add a Personal Touch
After someone signs-up, use the Welcome or Thank You follow-up email to add a personal touch..
1. Reaffirm that they made a great decision joining your "community"
2. Remind them to set their spam filters to make sure they get future communications
3. Reiterate what and how often they can expect to get communication in the future
4. Clarify your privacy and list use policies or provide a link to that information
5. Direct them to other resources or interesting content option to keep them engaged
Creating the Content
Developing a good newsletter does require some time and planning. But making more work for yourself than necessary is the last thing you need when you are busy. A simple newsletter may be more effective with your audience than one that's filled with flashy graphics and images. Consider your readers interests, preferences and how they access their email to create a style and template that works best. The goal of each newsletter is to provide value — useful, entertaining and engaging information they will look forward to getting.
Original Content
Your newsletter should have at least one original piece of content. People subscribed to YOUR newsletter so make sure that you are providing them something that helps them better understand and connect with your business. This could be a written article, but there are many options: infographics, a short video message, a free resource, a recap of an noteworthy industry event, an award or personal achievement, or even a story about how you helped a client. The point is to help them build a stronger relationship with you and your business.
Curating Content
Sometimes you might need to "curate" content or you saw something that would be a good fit for your audience and you want to share. Sharing others content is acceptable but keep in mind these best practices (and potential legal requirements) when doing so.
Before you copy and paste, or put someone else's article in your newsletter, you need to get written permission from the content owner and provide them full credit.
If you only use portions or "quotes" from someone else's content, you must credit the author. A best practice would be to also provide a link to the original content if online.
You never want to send out someone else's work without the proper permission and credit — this is copyright infringement.
Make a Content Calendar
It is helpful to plan ahead and create a content calendar. Outline the content or topic you want to showcase each month. Keep in mind that industry events, conference, and current news can all be options for content. Mapping out a year (or 6 months) at a time will also keep you focused and on track when you have time to working on content. Mapping out a calendar means you also might be able to tap into others to help create content since you have a plan.
Consider Customizing Content
A majority of businesses sending newsletters are sending the same newsletter to everyone. It is unlikely that you will have content that resonates with your whole contact list — unless you have a small niche market. If your audience covers multiple areas, industries or titles, create or adapt your content to be more relevant for each segment you have. Of course, you probably do not have time to create 10 different versions of your newsletter but you might be able to do two or three versions that hit the mark for most of your audience.
For example, the structure and majority of the content for each version might be the same, only changing the curated content or adjusting the main content to be more relevant for each audience without having to develop different content. This will keep your newsletters being opened and read.
Another way to customization your newsletter could be for clients vs. non-clients. The newsletter for your clients may be a bit more personal or practical than it would be for non-clients. You can also offer incentives for referrals and other promotions since you already have a relationship. Just don't do sell every issue and make it a soft sell.
Segmentation Just Works…
Here is what MailChimp found in a recent study on segmented vs. non-segmented emails:
• Open rates — 14.32% higher on segmented campaigns
• Click-throughs — 100.95% higher on segmented campaigns
One way to create a segmented lists is to give people the option to select a segment when they sign up from a form. Build the form with the segment options and let them pick. This could be by title, industry, location, etc. Letting them know you will only send them information on what they are interested in based on the options they select, is more likely to get them to select something rather then adding more fields that people don't want to provide such as titles, industries, etc. Keep it simple.
Designing your Newsletter
Keep it Simple, But on Brand
Getting too focused on the design of a newsletter had been a point of stagnation for some the businesses we work with. Yes, the design is important, but not as important as providing value and content that people want to read. Unless you are sending through Gmail or Outlook (which you should not be doing), most emailing tools (think MailChimp, Constant Contact, Emma, Active Campaign) have at least some basic templates that can be branded. If you are uncomfortable or unsure on how to customize them, find a designer to help you out and get a couple of template variations that you like and aligns with your visual branding.
Use Engaging Images
If you can, take your own photos for your newsletter rather than using stock images. Of course this is not always possible and stock images will work. Look for images that are unique or interesting and not the same ones you see everywhere else.
Ensure it is Mobile Friendly
More and more people are reading email first on their mobile phones — another reason to keep it simple. Design your newsletter with this in mind and always check it by sending yourself a test to view on mobile to make sure it is readable. A newsletter is NOT a webpage so the same design principals do not apply.
Find the Right Fit Customer Relationship Management (CRM) Tools
It may seem like a lot of work to segment out your contact list, but as you can see, it is worth the effort. There are free CRM tools that allow you to collect and manage contacts, but not many that also give you the option to do targeted list segmentation without paid upgrades.
Take a little time to research and compare CRM options with marketing automation if you are planning to build a large list or do regular email campaigns (including regular enewsletters). Think about the scalability of tool to ensure as your marketing grows, you can keep getting results and metrics that align with your goals.
Keep a Regular Rhythm
Keeping a regular schedule or rhythm when sending your newsletter is important. It will keep your firm's name on your clients' minds of course, but also builds your credibility in that you deliver on what you promised.
Focus on Right the Metrics
While most email marketing tools provide basic metrics such as opens rates and click through rates, you need to understand what those metric mean and which ones matter. These metrics can provide insight into the effectiveness and viability of your newsletters.
For instance, if your readers are regularly clicking links to articles or other content within the newsletter, over time you can see the topics or interests are more important to them. Now you can create more relevant content for your newsletters — and your website.
Click through rates measure of how many people clicked on a link, button or image within a particular email. The percentage is given based on the whole campaign. To calculate it, you would divide the number of the total clicks by the total number of emails sent.
Open rates are a bit trickier. Mobile and tablet device email apps can show previews of incoming emails without the user actually "opening" it. So it is hard to know if the open rates are truly accurate. Open rates can give some general insights however, just don't rely only on them for measuring success.
Finally, Make It Easy to Share and Contact You
Include social media links along with other contact options like a phone number or email address so your readers can provide feedback.
Creating and sending newsletters is just like any other marketing efforts — it needs a plan and commitment. Many businesses fall into the hole of starting a newsletter and giving up after a few month because they don't see results for the time spent. But be prepared to stick with it at least for a year, then review and make a decision.