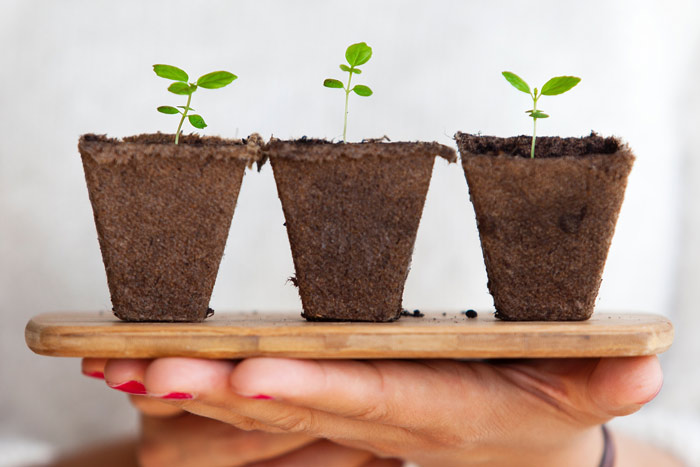 Networking events and conferences are great for meeting potential new business contacts, but there is only so much time in a day and, for most small business owners, workloads demand that the majority of the day is spent in the office. We know. We are a small business ourselves.
The key is taking steps to move some of your business networking online so you can network even from your office. Today, business networking should be at least equal parts online as offline.
Most small businesses we work with have been fortunate to be able to grow their businesses through word-of-mouth referrals. Happy clients have willingly recommended their firm to other business owners. But when those referrals starts to dwindle, they need to find other options. Using social media to network online is one way to keep the leads flowing when word-of-mouth referrals slow down.
The mistake too many businesses make is launching into social media marketing without a strategy.   They set up a Facebook page or Twitter account for their business simply because "someone" told them they needed to. Once on Facebook or Twitter, they soon find that they either don't have the time to do regular posts or run out of things to stay.
So how can you develop a more strategic approach to social media networking?
Build a Social Media Business Networking Roadmap
Step 1:  Identify where the people you'd like to connect with hang out online.  Just as you carefully select which events and conferences to attend for offline business networking purposes, you should do the same before you jump into using social media.
If you are interested in connecting with more business clients then LinkedIn might be a good place to start. Facebook, while initially designed to allow friends and family to connect, is now commonly used for business-to-business marketing, especially at the local level. If you know that your prospective clients are using Facebook, then you should make sure to join them there. Google+, Instagram, and Twitter are another channels to consider. Facebook and LinkedIn also have sub-communities and groups that are more industry or topic specific. These are good places to join and be active as well.
In addition to the more commonly known social media sites, explore local networking sites like Nextdoor.com.  Here people post questions to their neighbors, often asking for business recommendations. Don't miss out on being part of these local communities and letting them know you are local business is here to help or that you have relevant services to offer. And if you don't offer the services they are looking for, perhaps one of your current clients might. Recommend them and it's likely that they'll return you the favor.
Step 2. Set-up your company profiles. Make sure you complete your profile using your logo, correct contact information and a clearly articulated value proposition. Consistency from platform to platform helps to build your credibility.
If on LinkedIn, get all employees in your firm to set-up their own individual profiles and link them to your company profile. In service-based businesses this is important because it is all about building relationships — with people.
Step 3. Invite people you know to connect with you. Look at the business cards you have or dig out the cards at the bottom of your desk drawer.  Search out those same people online and invite them to connect. Ask your partners and vendors to connect as well. If you are comfortable, asking a connection you already have to introduce you to a connection they may have is also an option — just be sure that they would benefit from the connection as well.
Step 4. Follow other businesses and join groups. Use the search functionality (or hashtags searches) on each channel to find the local companies you'd like to do business with. Follow them so you start to see what they are posting and talking about. This can help you to craft content and posts that will catch the attention of their audience too. Similarly, search for relevant local business networking groups e.g. your Chamber of Commerce on these same platforms. Follow and request to join any groups you feel would be a good connection. Select groups where the members fit your target audience — the people you are trying to attract to your business — and where they seemed engaged and active.
Step 5. Start actively networking. Take a small amount of time every couple of days to check in and read the notifications coming through from the individuals, companies and groups you are now connected to. Raise your visibility by commenting on other posts and news shared. Express your opinion but be thoughtful and helpful — no one like a critic. Demonstrate your knowledge and expertise by starting your own online conversations.
When a person or company shares a success story, congratulate them. Show interest in other companies and people and they'll soon respond and show interest in you and your firm.
This is how to engage in active online networking.
Step 6. Start publishing. Post your own updates, news or blogs too.  Promote your expertise through value content that people what to see. Share online articles that have piqued your interest that you think potential clients would find of value too.
Decide how frequently you'd like to post. Start small, one or twice a week. Then map out a basic monthly calendar for sharing relevant, timely content. The key here, is to stay active and posting regularly. A post could be a reminder to your connections that the deadline for filing their tax returns is getting near, or that there is a new regulation for business deduction, etc.. Ideally, your posts should include a link that directs them back to a relevant page on your website e.g. your firms tax preparation services.
Another option that has shown good results is hosting a Facebook Live event. Find a timely topic that is relevant or that your clients want to learn more about and do an informal live event. This can be recorded and promoted later as well.
In summary, implementing a social media networking strategy is a way to:
Quickly build your personal visibility and that of your firm online.
Connect with people to grow a new business pipeline from your office desk.
Build relationships and keep business leads flowing when word-of-mouth referrals slow down.
The key to being effective is to start small and make a plan to stay active on  regular basis. If you don't have the resources in house then the digital marketing team at Detati can help you get started. Schedule a 30-minute call with one of our digital marketing experts to talk about your social media marketing and what the next steps should be.